An estimated 2,500 people showed up to celebrate the Earth and learn more about what they can do to protect and preserve our natural environment.  Two solar powered stages, 80 exhibits, 11 Sponsors and 50 volunteers worked together to make it happen. Thank you to all!
Now it is up to all of us to make a difference wherever and whenever possible because the changes needed to slow down climate change will only happen if we work together!
With the state of the environment reliant on the actions of governments, businesses and every person on the planet, environmental action is more important then ever. The Earth Day Alliance wants to work with you to raise awareness and bring community events to the forefront that will educate and motivate actions that will preserve and protect the planet for future generations.
Learn what it will take to manage climate change. It will only happen if we work together.
Earth Day Alliance, a nonprofit 501c3, hosted the free annual Earth Day Fair & Music Festival. It worked with a team of nonprofit groups and volunteers to organize, manage and produce this fun and inspirational day. Exhibitors, vendors, and sponsors came together to raise awareness, educate and activate visitors. Local musician entertained and unite Earth Day visitors who came together to celebration earth's treasurers. Meaningful messages and speeches by community movers and shakers and candidates whose names will appear on the June ballot were shared throughout the day.
Join the team.
Plans for Earth Day  2017 have begun.  To learn more or get involved contact the Earth Day Alliance at earthdayslo@gmail.com or call (805) 544-8529.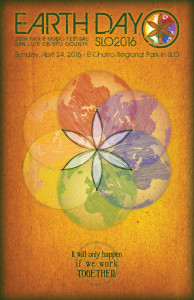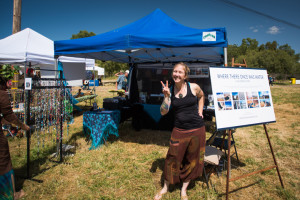 2016 Sponsors