Cocktail Shorty – Classic Rock & Chicago Blues
Cocktail Shorty, a high-energy Classic Rock and Blues band,  will  play all your favorite hits from the 60s, 70s, and 80s … well, mostly 60s and 70s.
.
MAMA TUMBA – World / Afro/ Latin Beat
Steeped in African and Latin based rhythms this nine piece we combine old world indigenous rhythms, songs, chants and dance with new world instrumentation and arrangements that stimulate the spontaneous movement of body, soul and spirit. These grooves make you want to dance, shake, groove and move.
Erin Inglish Band
Erin Inglish brings a five-piece "blues-grass orchestra" to the 2016 festival, think Woody Guthrie and Frank Zappa forming a band. Inglish blends groove-laden folk with luscious lead vocals and a powerhouse of instrumentalists for a progressive folk set that will leave your toes tapping and your heart inspired.
Mr. Eco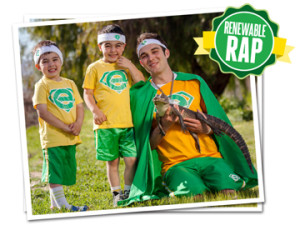 Mr. Eco inspires youth across the nation with his conservation centered verses. He's visited over seven countries with the goal of educating and inspiring conservation efforts. A Cal Poly graduate, he is returning to
perform at the festival for the third time. His second studio album, Renewable Rap, will be released this year.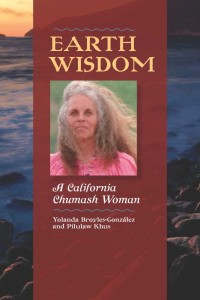 Pilulaw Khus
Pilulaw Khus is the co-author of Earth Wisdom: A California Chumash Woman. Pilulaw Khus has devoted her life to tribal, environmental and human rights issues. She is a landmark figure in the cultural revitalization of the Chumash people. Pilulaw will official open the Earth Day celebration with a message.
Peter Yelda and Bob Liepman
Bob Liepman serves as president and principle cellist of the San Luis Obispo Orchestra. Peter Yelda is as fine a musician as he is a guitar maker. Together the two create a dynamic and graceful take on classical music.
Volunteers are needed to support stage operations and the band hospitality tent.  Please contact the Earth Day Production committee if you would like to help in any way.  (805) 544-8529,